REWARD
OF UP TO $15,000!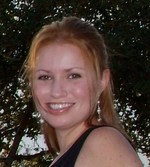 IF TEARS COULD BUILD A STAIRWAY I WOULD WALK RIGHT UP TO HEAVEN & BRING YOU HOME AGAIN
WE LOVE YOU AND MISS YOU SINCE YOU SLIPPED AWAY FROM OUR LIVES
Miss You...Mom & Dad
Click on link or paste on your browser: http://youtu.be/CKeSWIpmwAQ
Tracy was last seen at the Florida Tap Room Restaurant & Bar in Metro West Orlando watching the Magic basketball game on Tuesday night May 26th, 2009. She did not come home after the game. Her car was found abandoned on Franklin St Ocoee, FL at 7:00 PM Wednesday May 27th. Her keys, Verizon cell phone and wallet have never been found. She was seen leaving with whom is the "only person of interest", a man named James Hataway. To date he has given police conflicting information, has accused others of being responsible for her dissapearance but his story had many holes. He stopped cooperating with Detectives and at this point all "circumstancial evidence" points to him as either having knowledge or being responsible for her dissapearance.
WE NEED YOUR HELP WITH ANY INFORMATION THAT CAN HELP US FIND OUT WHAT HAPPENED THAT NIGHT, ESPECIALLY ANYTHING REGARDING JAMES HATAWAY.

Tracy is 27 years old, has brown hair, brown eyes, is 5' 5" tall and weighs 120 lbs.
Missing Phone: Verizon LG Voyager
Car Information: 2005 Yellow Cobalt LS Florida Plates: J051EC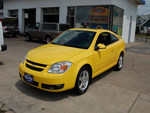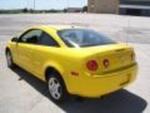 Anyone with information is urged to call the Ocoee Police department at 407-905-3160 or 407-905-3161 OR CrimeLine at 1-800-423-TIPS. CrimeLine is 100% anonymous and your conversation will not be recorded.

If you have any information you may be eligible for a $20,000 reward.